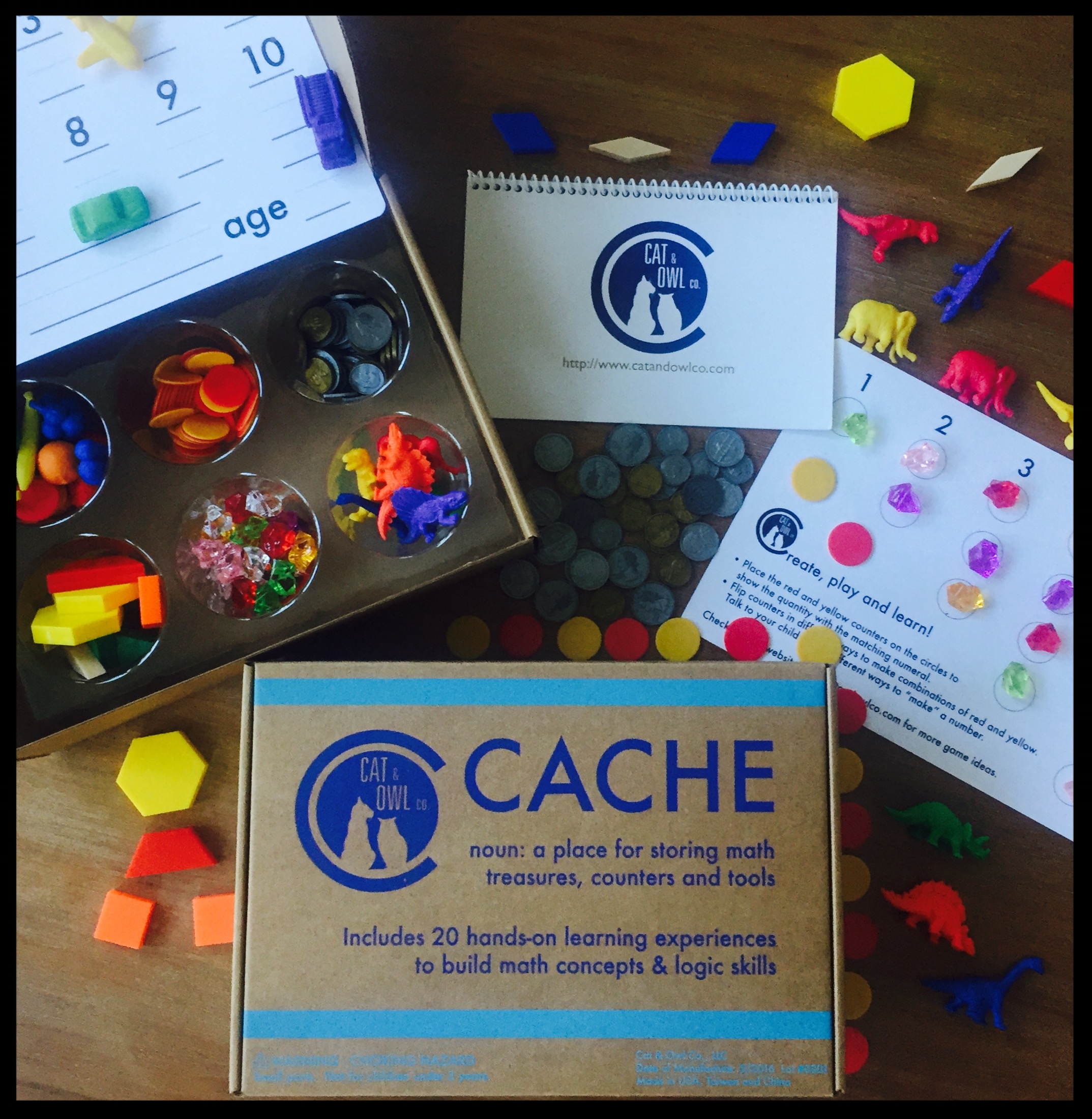 COCO Cache Store
COCO Cache
The COCO Cache is designed to supplement the resources provided on our website and through our newsletter. It is a starter kit for busy parents who want to encourage learning and exploration while giving children a comprehensive foundation in math concepts & logic skills.
COCO Caches have started shipping! You can order them through this link. For free weekly resources, that supplement the games and tools in the Cache, please sign up for the newsletter here.
The COCO Cache includes:
30 double-sided counters
30 play coins
20 treasures
13 fruit counters
12 pattern blocks
6 dinosaur counters*
1 game booklet (20 games)*
1 number mat and dry-erase marker*
Our games focus on the following concepts: Number Sense, Number Recognition, Sorting, Patterns, Fractions, Estimating, Operations, Measurement, Logic, Money, Counting, and Geometry.
*Picture does not show all items listed above.