By: Beth and Maryrose
Parenting is hard work, and we want to share some fun ways for Moms and Dads to connect with kids and have memorable experiences. That's why this week we are sharing a family tradition we call Donuts with Dad, though it could really be called Anything with Anyone! Since this is a blog written by two Moms, we are excited to share these experiences as seen through the eyes of the two Dads who are always in the subtext of each post. Thanks for sharing your thoughts, guys!
Donuts with Kurt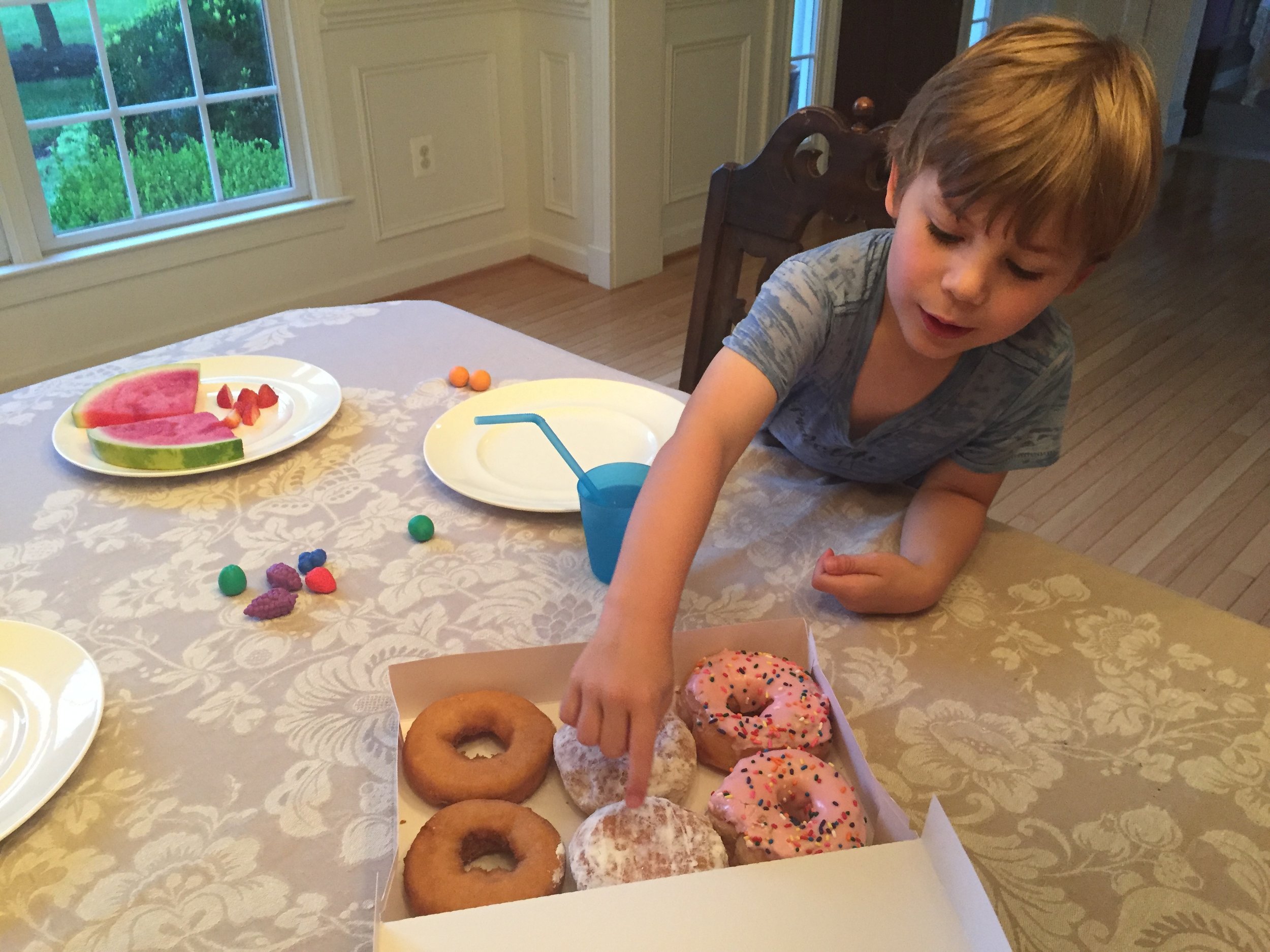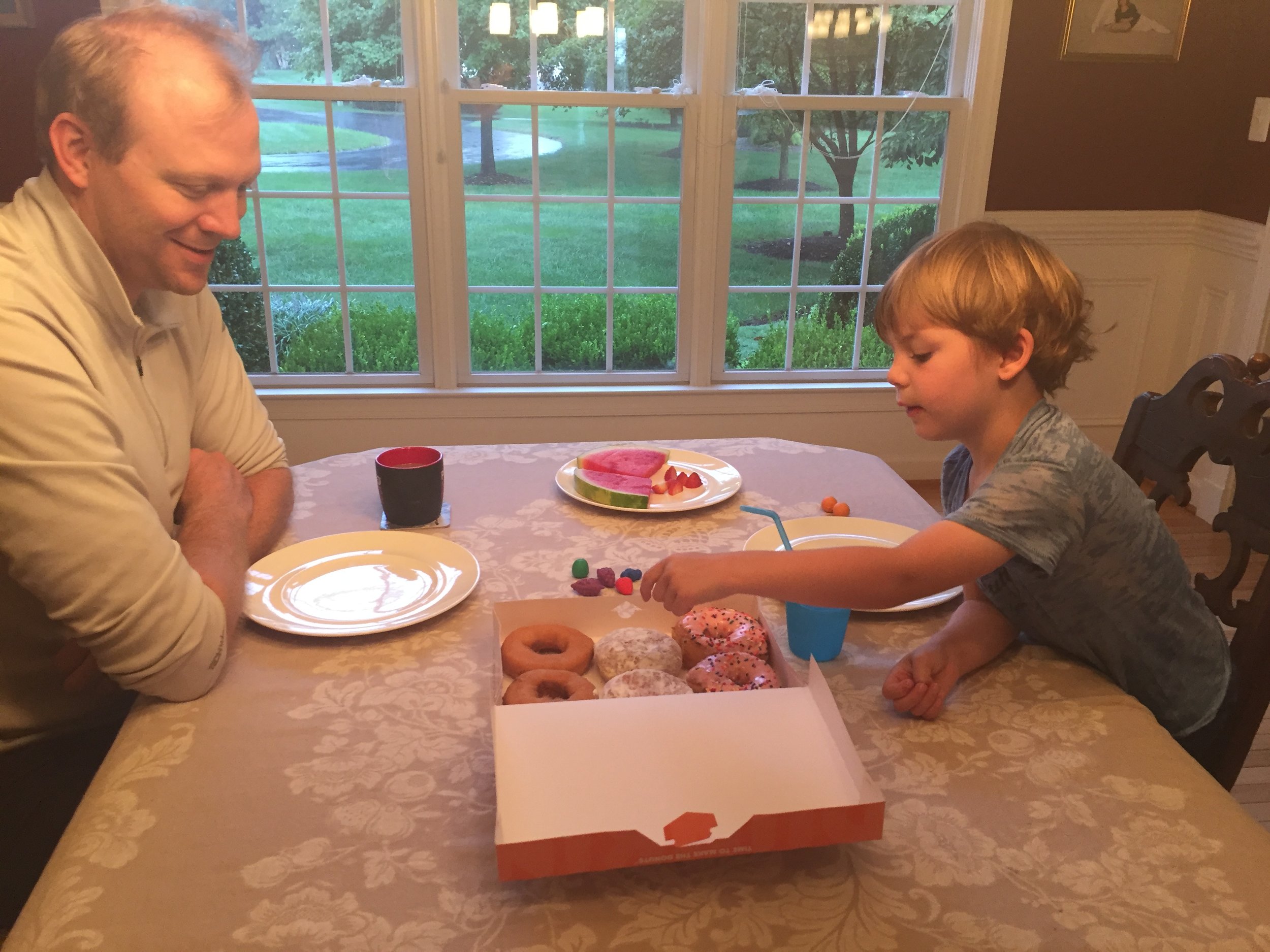 There's nothing better than enjoying quality time over breakfast with our family. Most weeks we take our son to the local donut place before work and pre-school, but this particular week it was raining pretty hard, and we were feeling happy to take the morning slow, so we picked up a half dozen. We ate and talked in the dining room. Without being prompted, our son immediately recognized that there were 3 kinds of donuts (2 of each: strawberry frosted with sprinkles, white-cream filled and old-fashioned). From there the discussion went from numbers-related things like, 'how many donuts are left now that we have each taken one,' to playful, yet random topics like, 'why we shouldn't eat too many donuts or feed them to our neighbor's dog.'
Donuts with C.G.
After a long week of work, it's a good pick-me-up for everyone to do something fun that breaks the routine a little bit. We walked down to a local donut shop, browsed the vast selection of donuts and eventually settled in with our choices. Even though the focus was on having fun, we still had a lot of meaningful experiences: comparing the donuts, selecting quantity, paying with cash and getting change, bartering bites to share in all of the different flavors and feeling wonderfully full afterwards!
Additional Resources:
PBS: Positive Ways to Talk and Listen
Aha! Parenting: Foolproof Strategies for Getting Kids to Talk