By: Maryrose Gray
After a long day at school, sitting down for homework is usually not what most children want to do. Having a special spot to complete work at home might help ease the back and forth negotiations and make it more appealing to get down to business. I will be honest and tell you that my home is never as clean or coordinated as what you'll find in these links, but I still enjoy looking at the Pinterest-worthy photos for inspiration.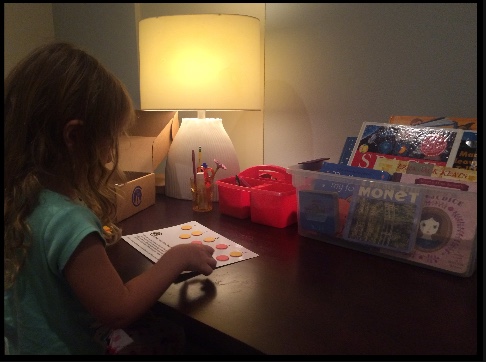 There are many different ways to create a workspace, even in a small space. It's important to have essential, organized materials handy and a desk or table and chair all located in a low distraction environment. As long as your child has the basic materials needed and a comfy place to work, you are ready to go with homework!
Resource Sites:
Scholastic.com - This article is short in length, but packed with great tidbits for workspaces for children of a wide-range of ages.
This Old House - This article offers 27 attractive and fun workspace ideas, especially for small spaces.
Homes.com - This article has a lot of super creative ways to organize the small stuff on a budget.
Better Homes & Gardens - This article some more great ideas in organizing your smaller stuff that surely be adopted for the age-appropriate supplies.
Babycenter.com - This article presents a solid overview of what to think about when setting up a workspace.
Amazon.com - Amazon has a whole section of it's website organized by school supplies needed for each grade, K-12. Enjoy!